Tuboscan
Pipe measurement at lightning speed
The optical measuring system TUBOSCAN is able to precisely identify the geometrical data of pipe figures within a few seconds.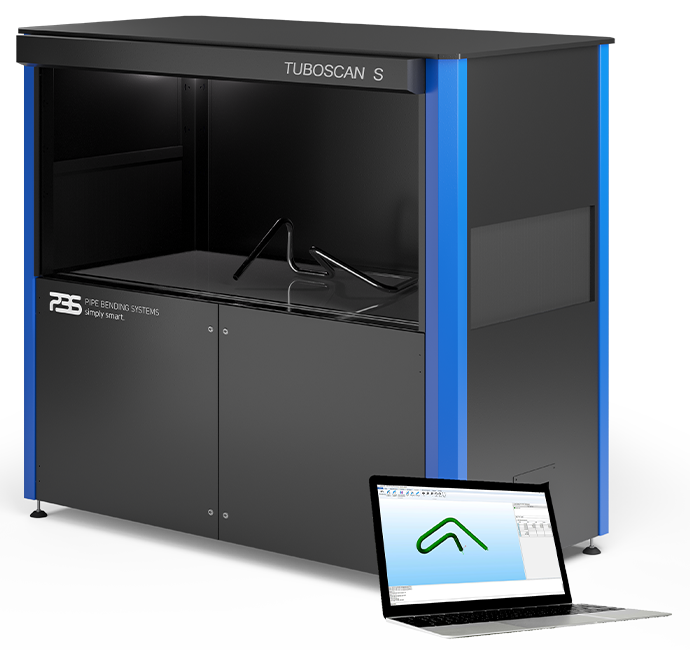 Measurably precise
High flexibility, low risk
The optical tube measuring system TUBOSCAN S200 ensures quality. The high flexibility allows for the precise measurement and documentation of both pipes with constant bending radii and free-form curved pipes. The system is accordingly suitable for both quality assurance and the correction of bending data.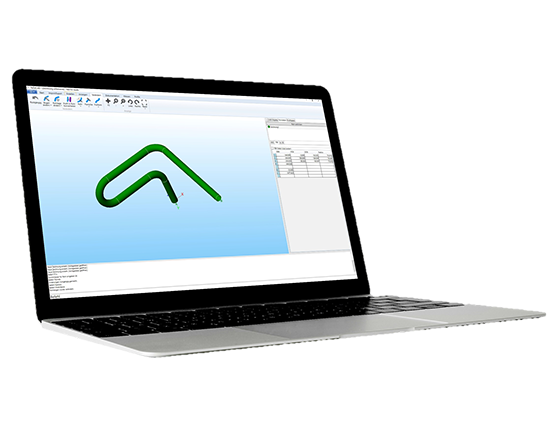 Various shadow images are generated to evaluate the tube. For this purpose, the measuring cell works according to the method of photogrammetry. High-resolution camera technology ensures particularly precise measurement results. The advantages of the optical tube measuring system TUBOSCAN S200 thus include high flexibility, high quality of the measuring results as well as risk reduction in production and, of course, process optimisation.
Find more technical data at our partner
Technical data
Application range
Digitization
Product certification
System control
Production optimisation on bending machines
Machine Learning
Product areas
Curved pipes (e.g. hydraulic pipes)
Curved rod material (e.g. Coil springs)
Materials
Steel
Brass
Aluminium
Titanium
Transparent material
a.o.
Integration possibilities
Reverse operation
Manual workstation
Inspection criterions
Bending radius
Bending coordinates
Straightness
Measuring speed
5 Seconds/Part
Measuring accuracy
± 0,1mm