Handling / conveyor technology
Only what moves will help you on!
Sophisticated handling systems and optimised conveyor technology solutions from our in-house development department offer alternatives for requirements that have no adequate answer yet. MSG allows for the integration of versatile technologies and combines them with absolute conceptual strength. Our designs are part of an entire production chain, which we support with low cycle times, sophisticated robotics and optimised transport and handling systems. MSG configures – you increase your output.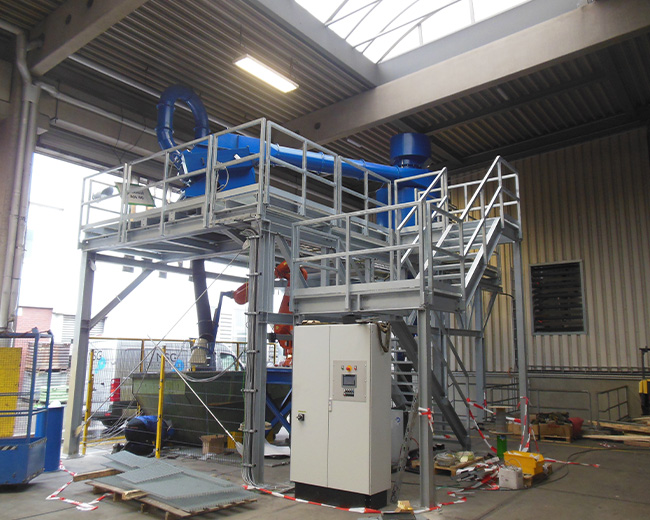 Material handling
Material handling is an important part of industrial production processes. The assembly of production lines, application in different industries or the handling of pipes and rods – MSG offers the best possible solution for every application.
Expanding existing systems
We expand existing systems or plan, produce and assemble individual functional parts. Special conveyor technology for large loads and shear forces as well as a conceptually strong modular design are what set us apart.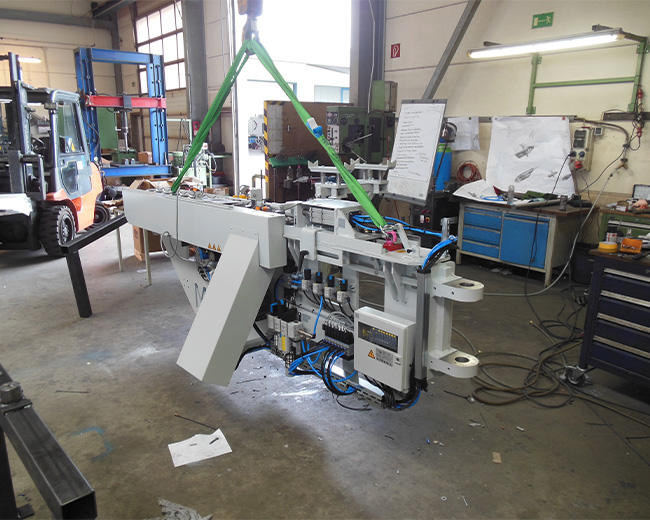 Optimal handling
With the integration of modern system components such as gripper systems, clamping devices, lifting devices or vacuum traverses, we can optimally align each distribution system to your needs and ensure the optimal handling of each material. Intelligent manipulation results in higher production efficiency, shorter cycle times and consequently more cost-effective manufacturing processes.
Sustainable solutions
Stacking, storing, sorting or transporting – optimal handling & smart conveyor technology make you fit for future challenges.
Other areas
We offer the right solutions for different requirements. Learn more about our specialisations in the different areas.