Separation
Automatic. Secure. Reliable.
Your production processes are optimised, but bundles of material still cannot be separated automatically by the separation system? MSG develops material-friendly systems that are custom-fit to your company's requirements. Avoid dangerous manual intervention and expand the functionality of your production system. MSG provides you with the optimal workflow supplement at the push of a button.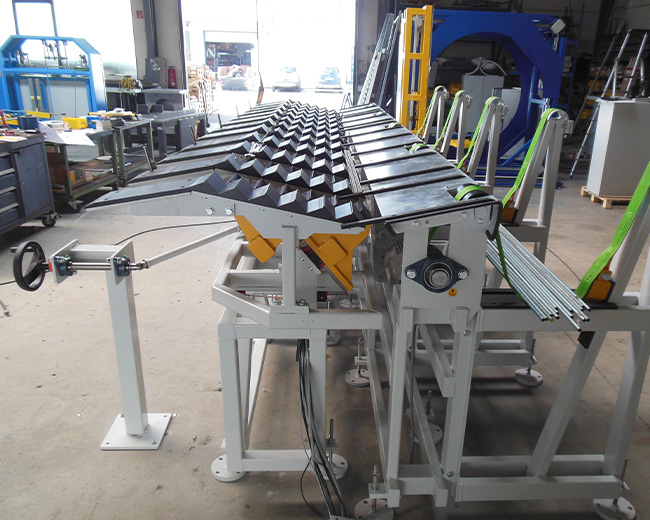 Separation to facilitate work
Our separating devices perform separation steps to facilitate the work in all production processes. They are low-maintenance, extremely robust and shorten distances. Pipes and rods with the smallest diameters and lengths as well as larger units are separated with the appropriate separation solution.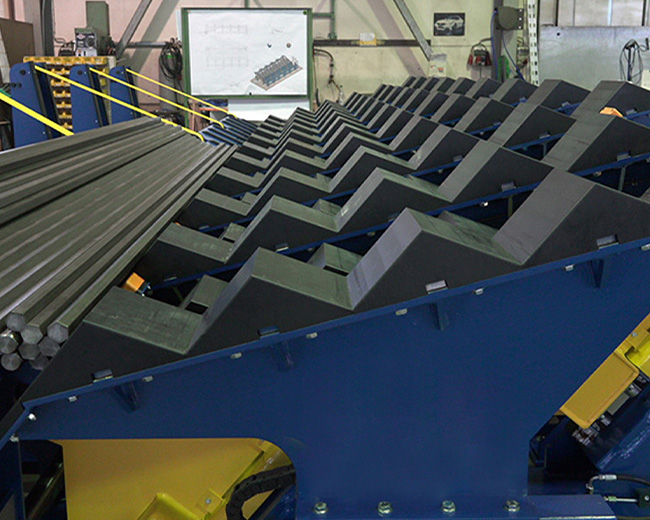 Transport and separation solutions
Rods, pipes and almost round profiles are adequately aligned and then supplied to the production line. This includes transport and separation solutions that are adapted with versatile techniques by our specialists, to fit the most complicated integration projects.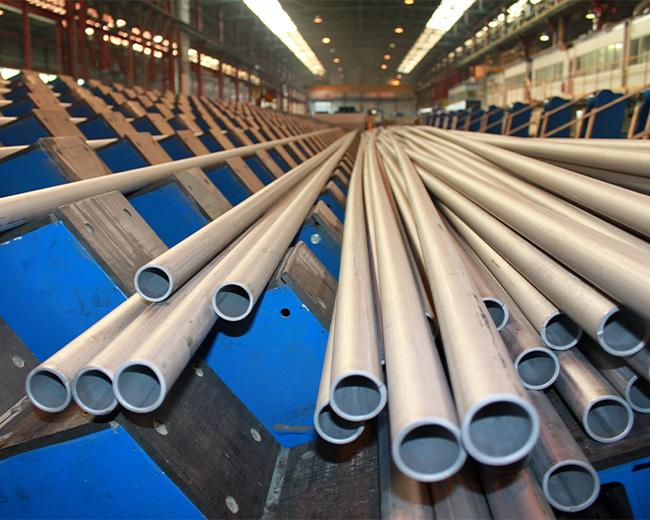 Efficient time saving
Professional handling solutions such as cross conveyors, overlifting systems and roller conveyors ensure a smooth further processing in production, which become considerably more efficient and time-saving with the correct machine.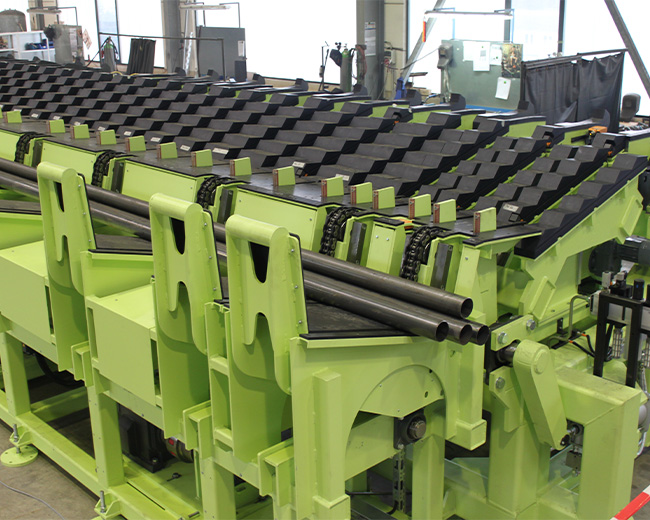 Automated handling
Automatic handling systems by MSG are used for the complete separation of rods, pipes and profiles from a material bundle. Production processes for rod steel products are accelerated to maximum intensity and quickly supplied to the further processing, sorting or transport functions. This way, your manufacturing processes run smoothly.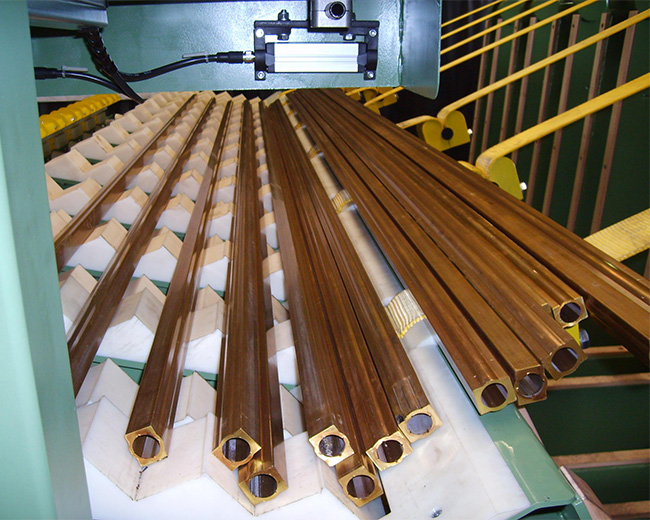 Individual dimensions
The performance and nature of the systems depend on your company-specific requirements. Our separating systems process rods, pipes and almost round profiles from 0.5 to 20 metres in length with a diameter of five to 140 millimetres.
Convincing quality
MSG machines convince with technology and quality "Made in Germany" and can move high unit weights with ease.
Other areas
We offer the right solutions for different requirements. Learn more about our specialisations in the different areas.