Highlights
Use case
Controlling & Software
Technical Data
Downloads
Gallery
Similar machines
GMS-C
Profiler free contour
To monitor the curvature of a bent metal plate, the bending shape can be recorded with the GMS-C for comparison with a stored reference geometry.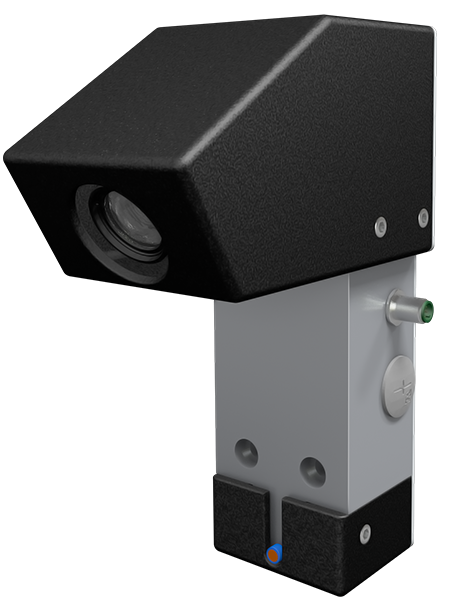 Measurably precise
Give your product shape
The special feature of our GMS-C is its adaptive design. Depending on the installation situation, we redesign the design and scan perspective. This is the only way we can implement arbitrary and complicated measurement projects. Whether scanning curved sheet metal panels, weld seam geometries or simple height and width dimensions – our GMS-C offers maximum flexibility!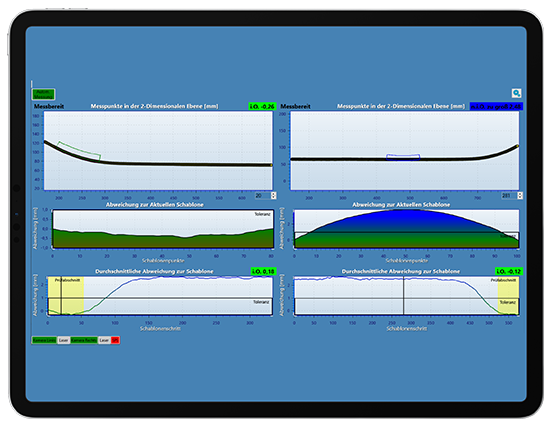 Digital benefits of measured data
Digitising the contour that you require allows for the simple monitoring of manufacturing tolerances, but above for all direct interaction with upstream or downstream manufacturing processes.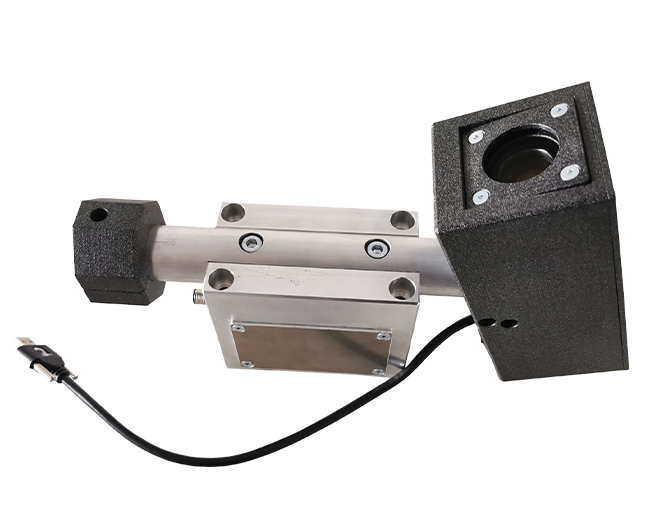 Implementation for industrial applications
All special constructions of the GMS-C are designed for their surroundings during the project planning. In the harsh industrial environment, tightness and temperature resistance are a must!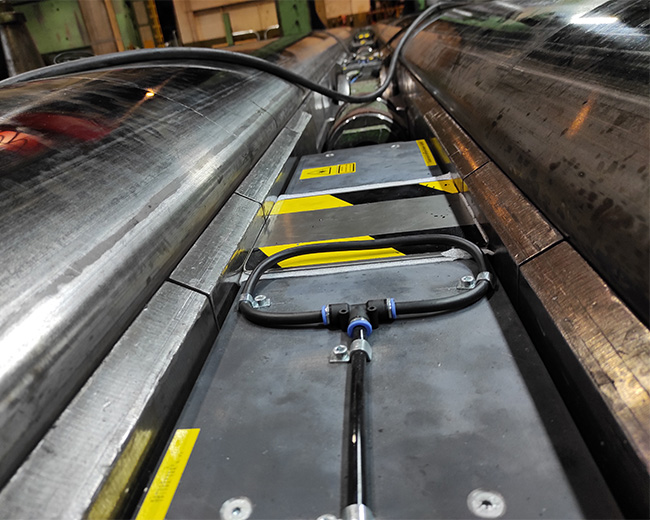 Mechanical adaptability
In one particular case, a triangulation measuring head had to be embedded in a flat die of a tube bending machine. By means of mirror deflection, it was possible to digitise a profile with a width of 200 mm despite a construction depth of only 80 mm! Absolutely unique!
Use case
For radius survey in the bending process, we were able to implement live monitoring of the bending shape at one of our most important customers. For this purpose, an automation system with two of our GMS-C was implemented on an existing press. Thanks to the intelligent design, we were able to realise the digitization of the radius contour within the press!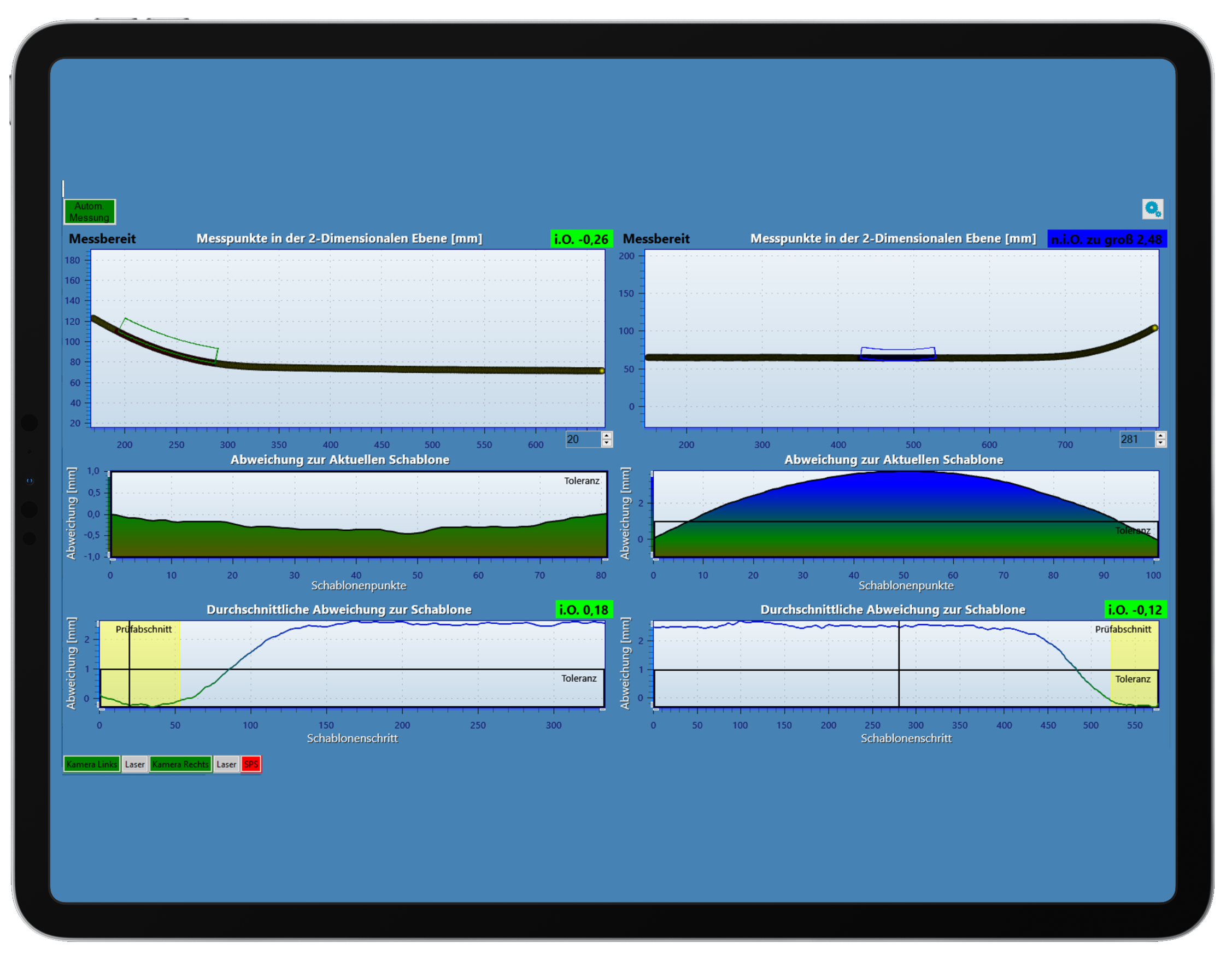 With the visualisation of your digital data, you always stay on top of things and can use the information for further processing.
Technical data
Application range
Digitization
Product certification
System control
Production optimisation in bending machines
Production optimisation in edge rolling machines
Manual field measurement with a handheld device
Machine Learning
Product areas
Linepipe (LSAW, HSAW, Seamless)
Construction pipe
Materials
Steel
Brass
Aluminium
Titanium
a.o.
Integration possibilities
Inspection criterions
Radius
Distance
Curvature
General geometric features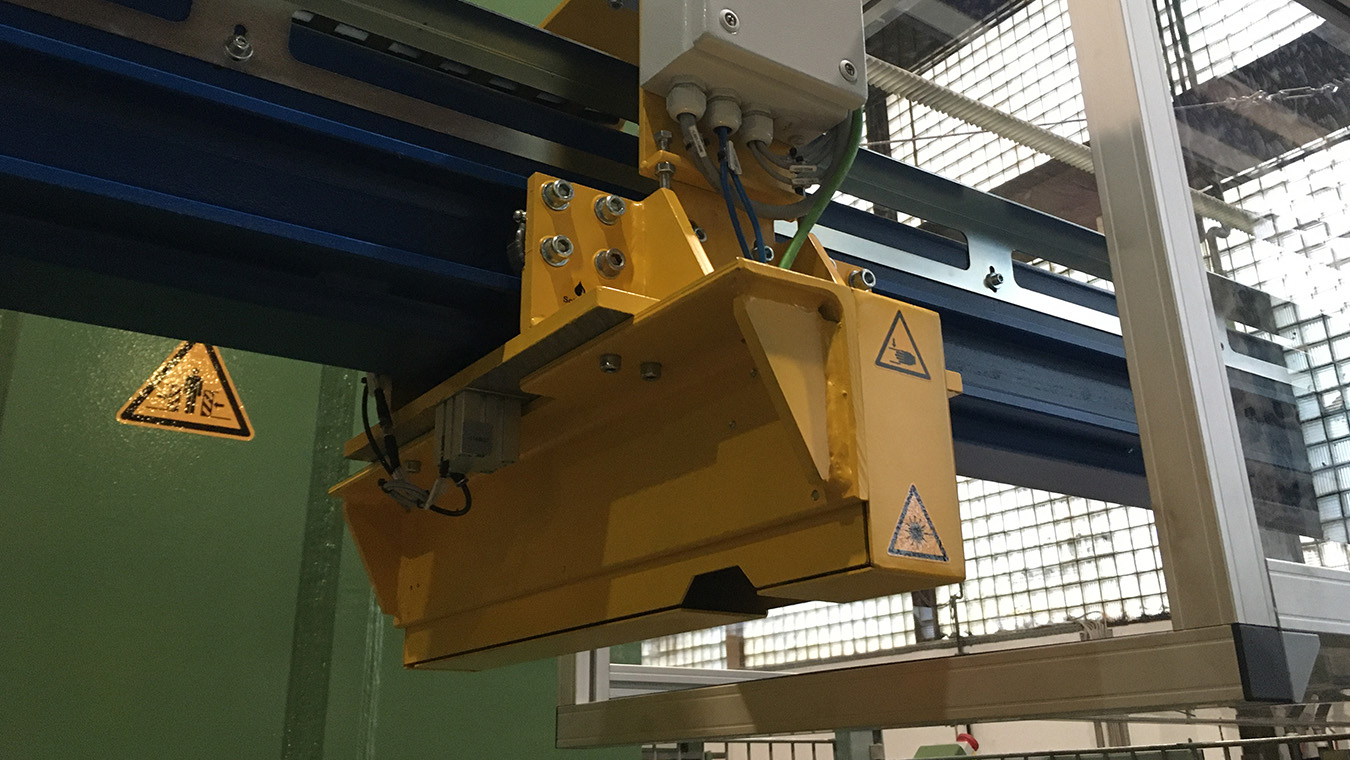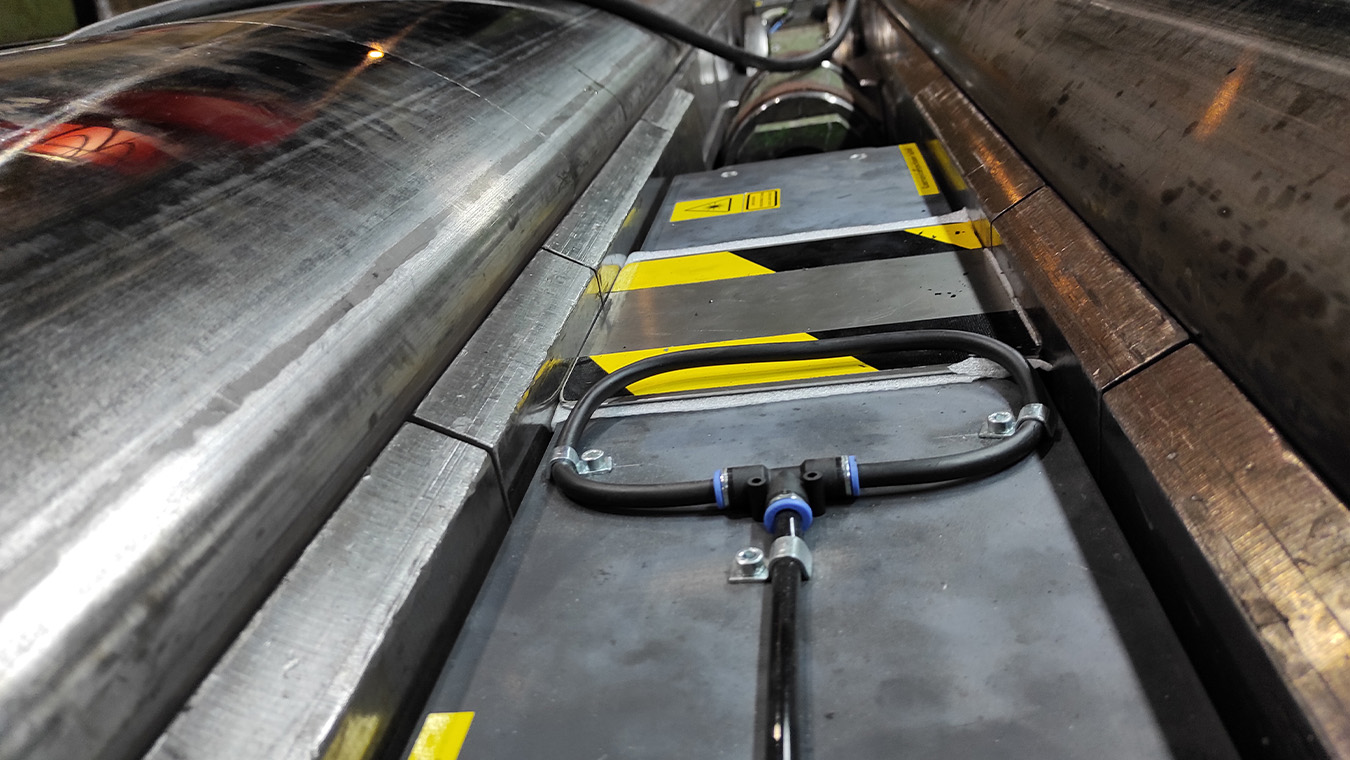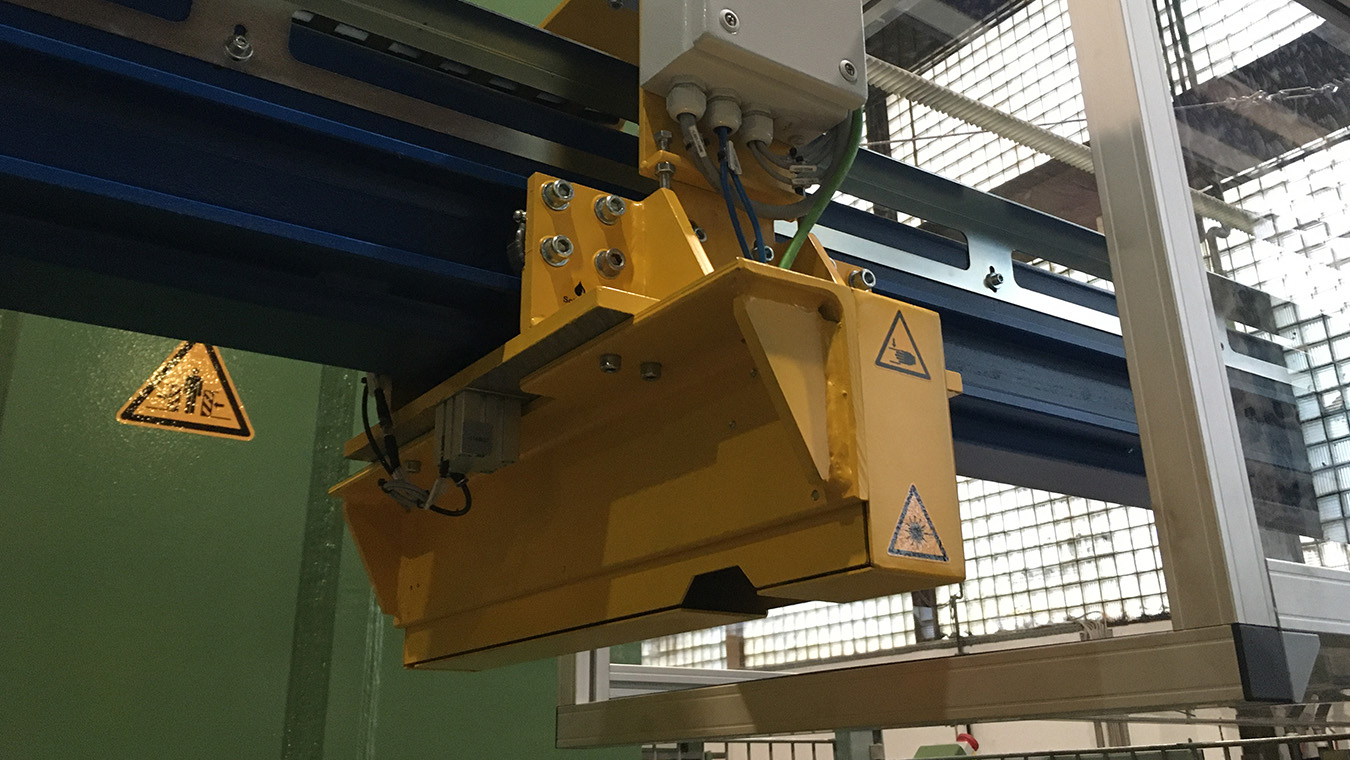 01/04
Similar machines
Take advantage of our know-how and experience to get one step ahead of the competition. Find more solutions here.