Highlights
Use case
Controlling & Software
Technical Data
Downloads
Gallery
Similar machines
SES
Surface Evaluation System
The SES offers the possibility to objectively recognize 3D structures on material surfaces and to evaluate them with regard to specific quality characteristics.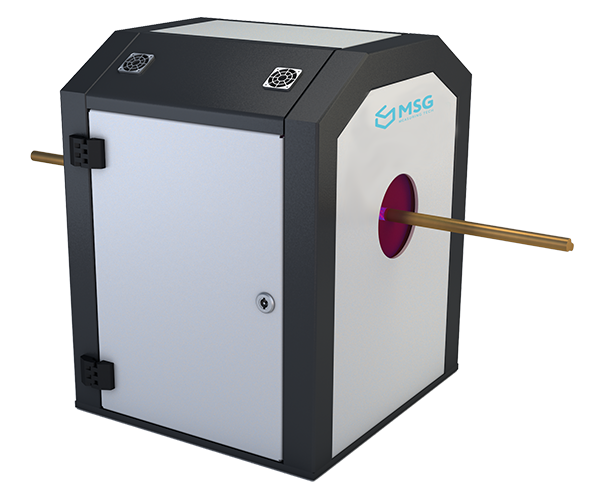 All-round success
The quality inspector of tomorrow
In the manufacturing process of bar products, the quality of the surface structure is decisive in addition to the cross-sectional geometry. Roughness on drawn profiles, for example, or fine cracks and spalling on cast structures can negatively influence downstream processes or cause complaints. The SES identifies and evaluates the learned defect structures reliably! The self-learning algorithm evaluates the defects as they would be classified by a skilled worker.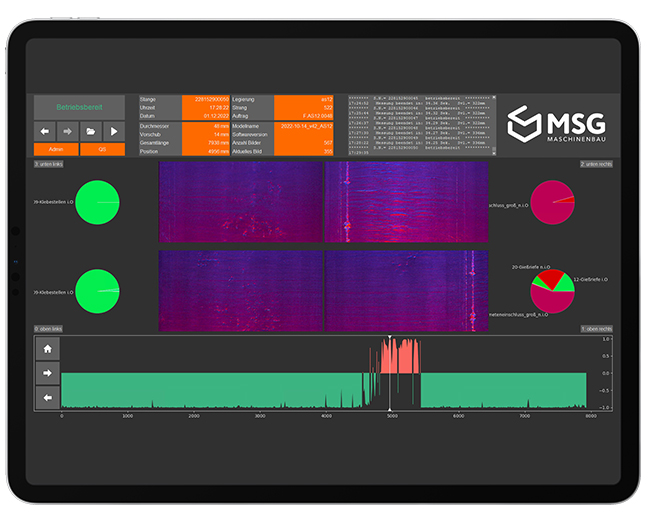 Digital benefits of measured data
The IO/NIO evaluations output in the inline process can be used directly to cut out or mark defective areas on the bar material. Furthermore, the SIS is applied in production learning algorithms of our customers to identify the most complex manufacturing relationships.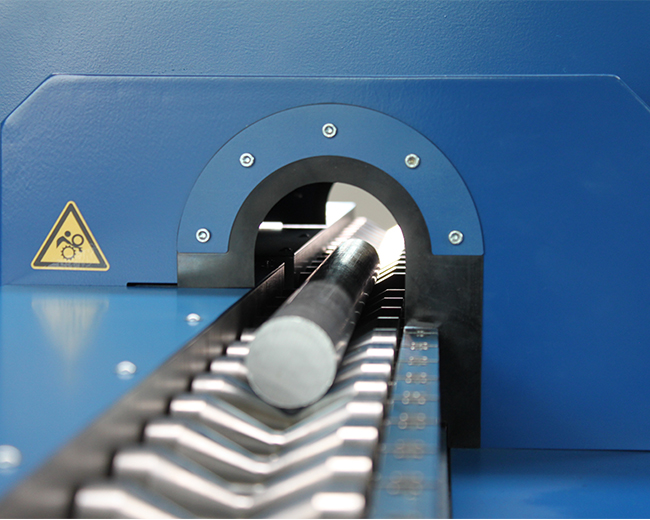 Implementation for industrial applications
The industrial suitability of the SES is not only characterized by the robust mechanical engineering practiced by MSG, but can also be found above all in the intuition of its operation. The SES manages to convince employees through its easy-to-understand presentation of the assessment results. Only when defect evaluations correspond to the opinions of a skilled worker, an inspection system is accepted!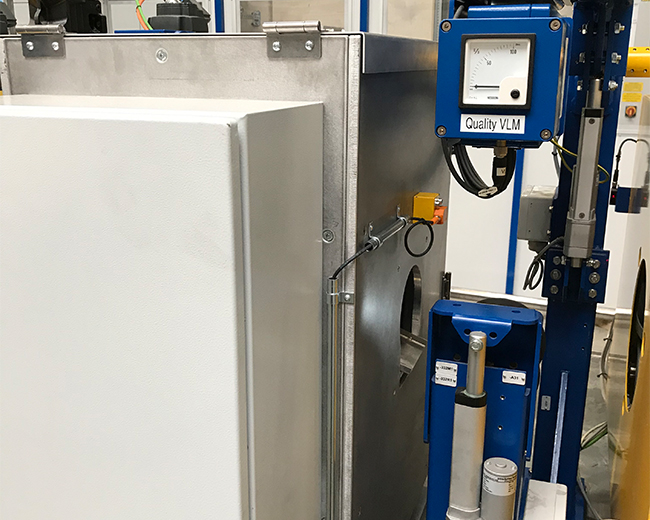 Mechanical adaptability
Whether profile, round or flat material - we design the SES to fit exactly into your production line. Our know-how in mechanical engineering, acquired since 1998, offers a wide range of solutions.
Use case
For the control of the surface quality of cast aluminum components our system is successfully used by a renowned automotive manufacturer with more than 40 learned defect structures.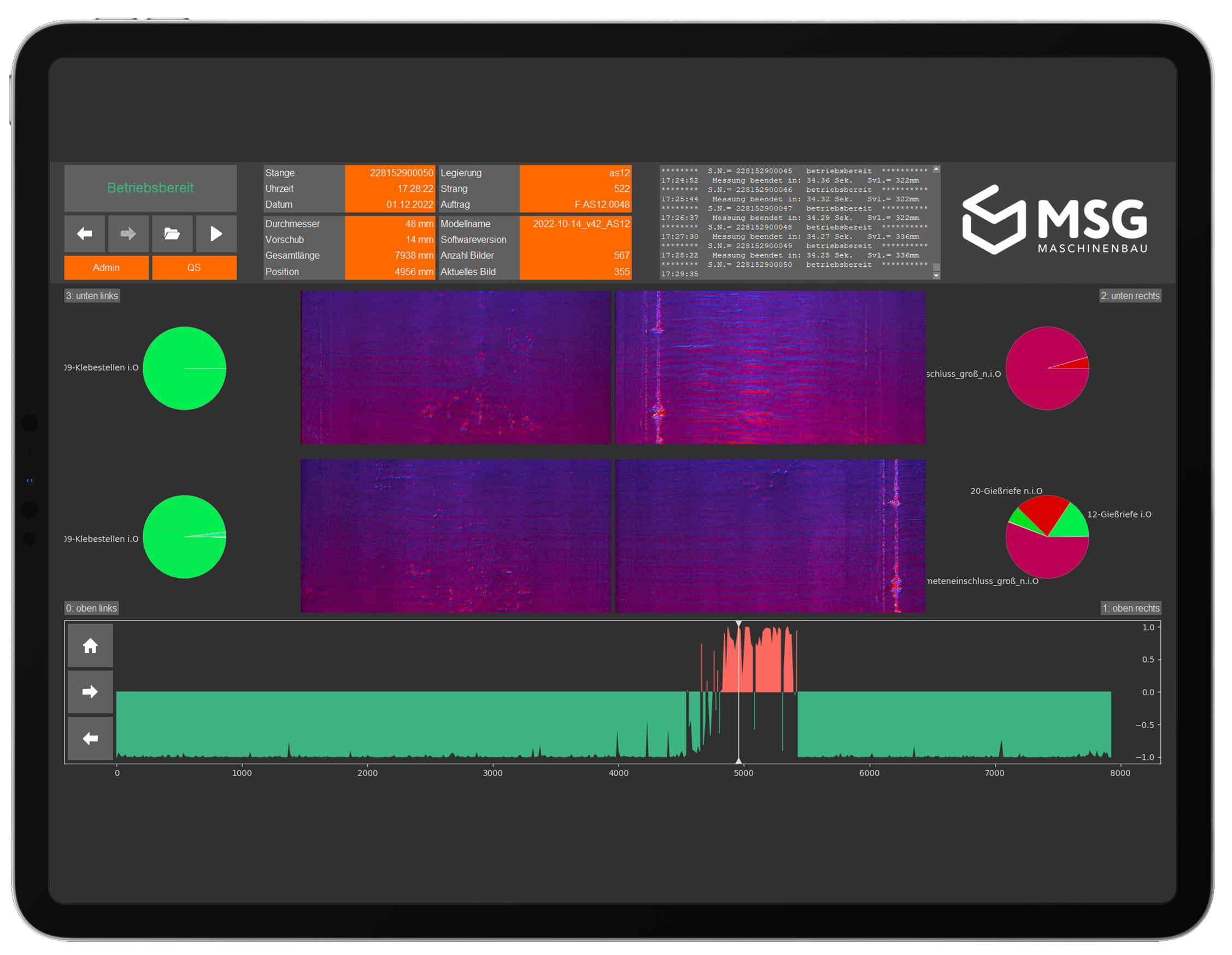 Status display and control of the software
Component and software information
Detail image view of each camera at the determined component position
Detail error type view of the determined component position
Inspection history of all cameras superimposed over the length
Position pointer for detailed view of a specific part position
With the visualisation of your digital data, you always stay on top of things and can use the information for further processing.
Technical data
Application range
Digitization
Product certification
System control
Production optimisation in drawing machines
Production optimisation on straightening machines
Production optimisation on husking machines
Production optimisation on continuous casting machines
Machine Learning
Product areas
Automotive round pipe
Profiled rod products
Steel profiles
Continuous casting profiles
Integration possibilities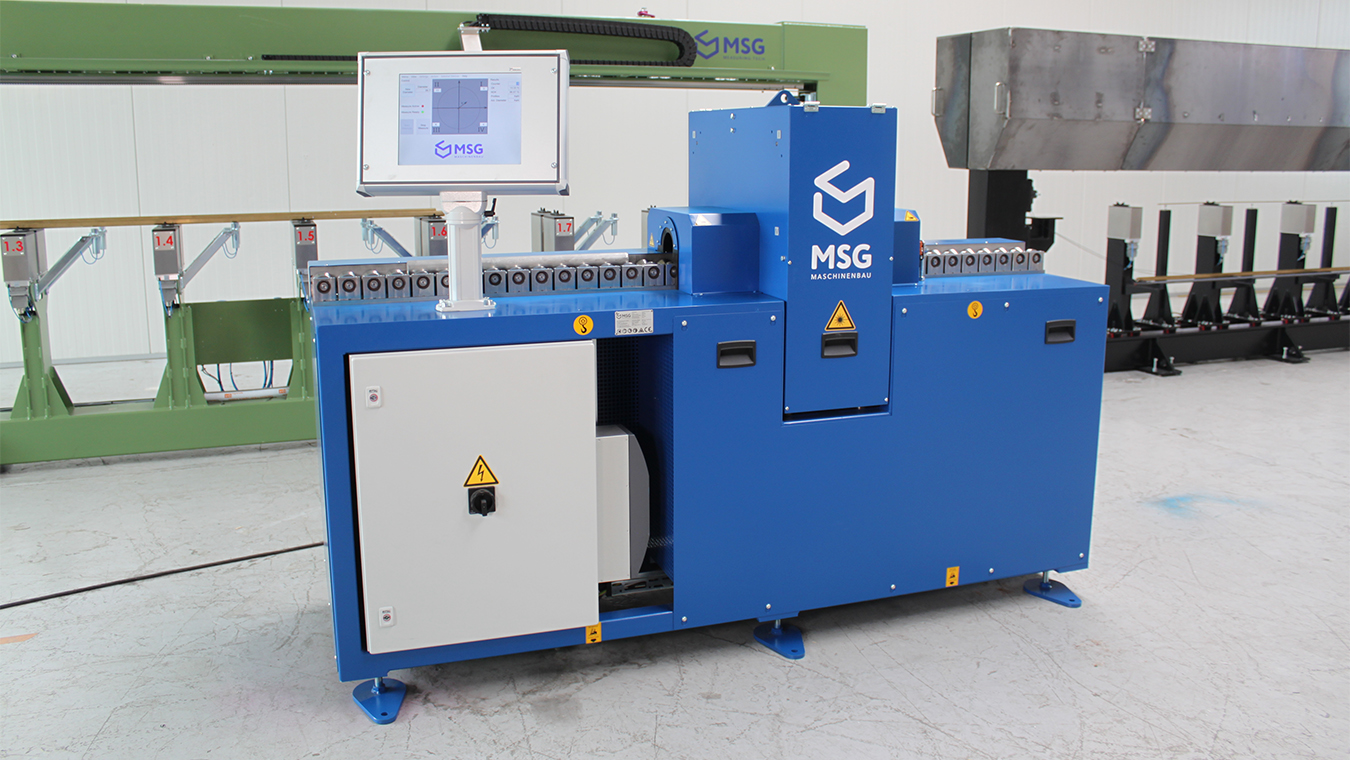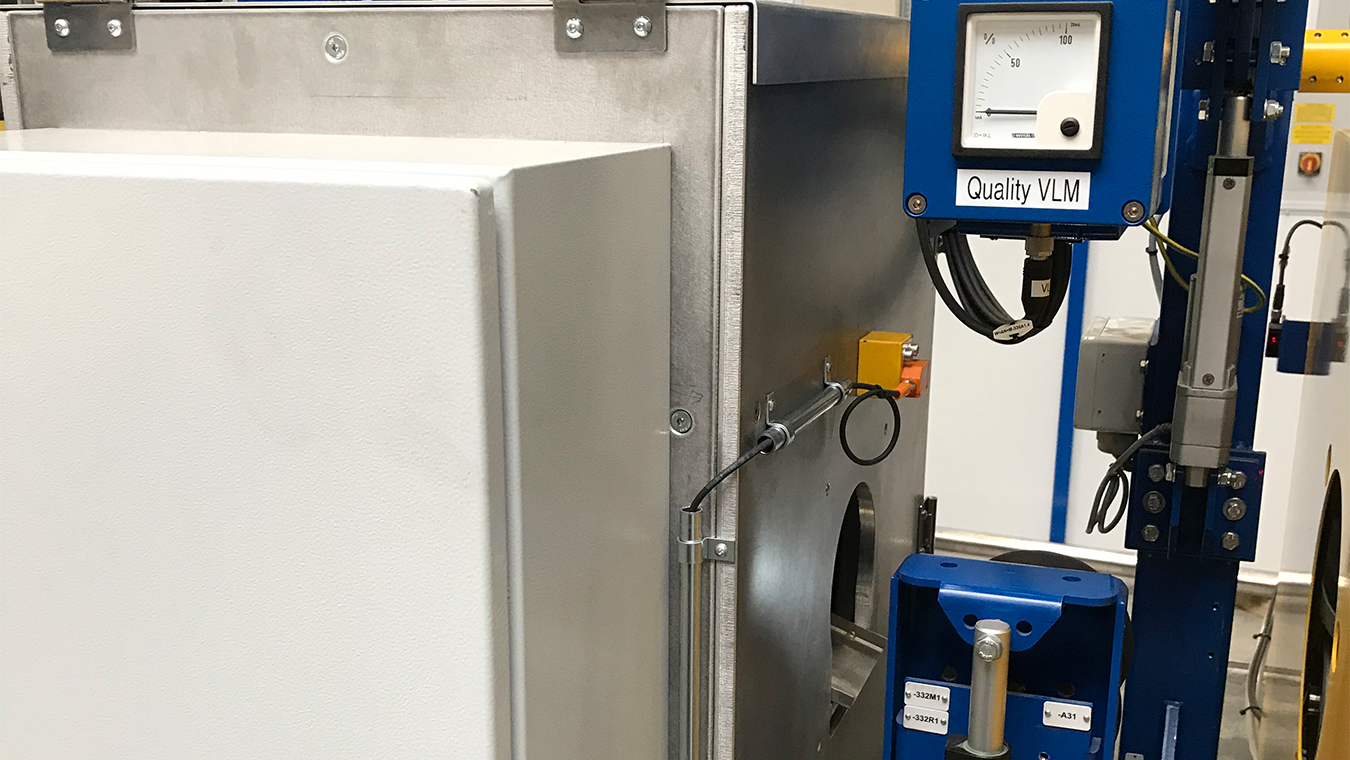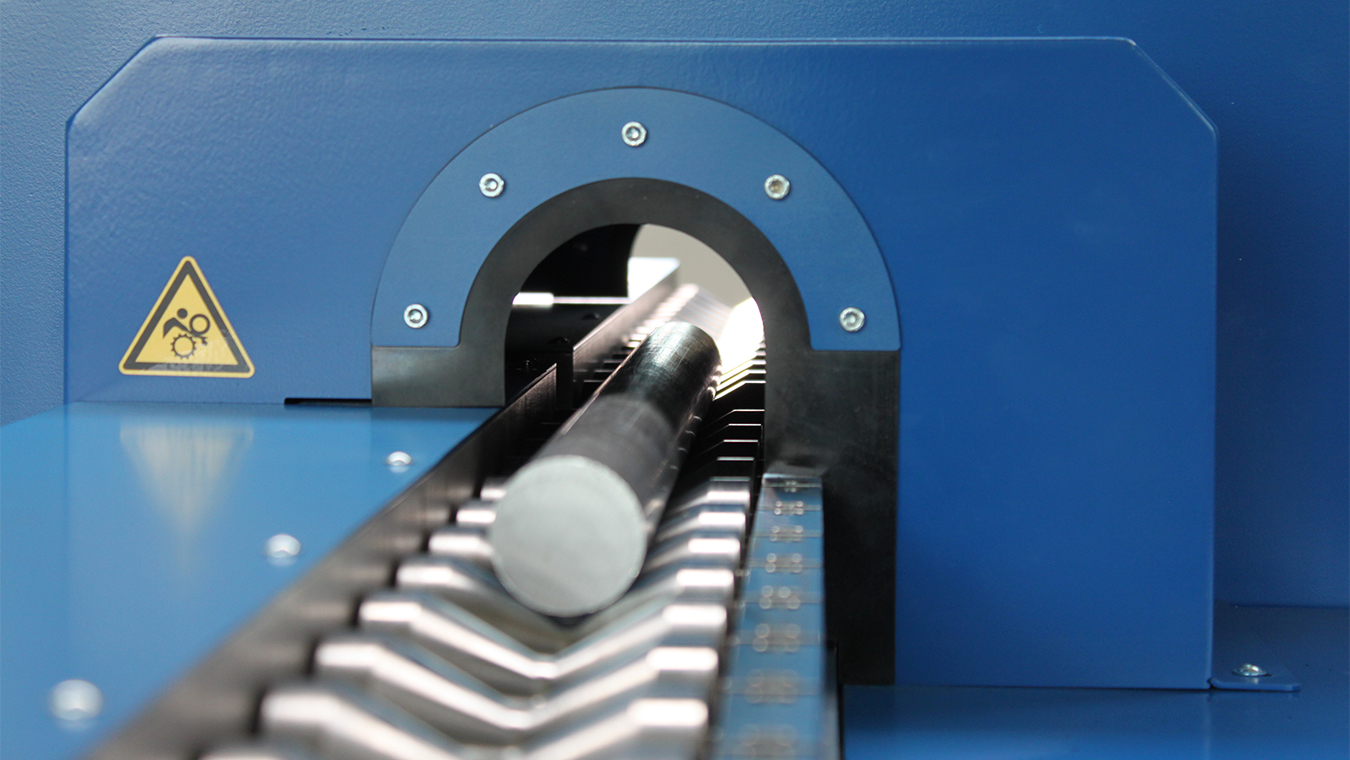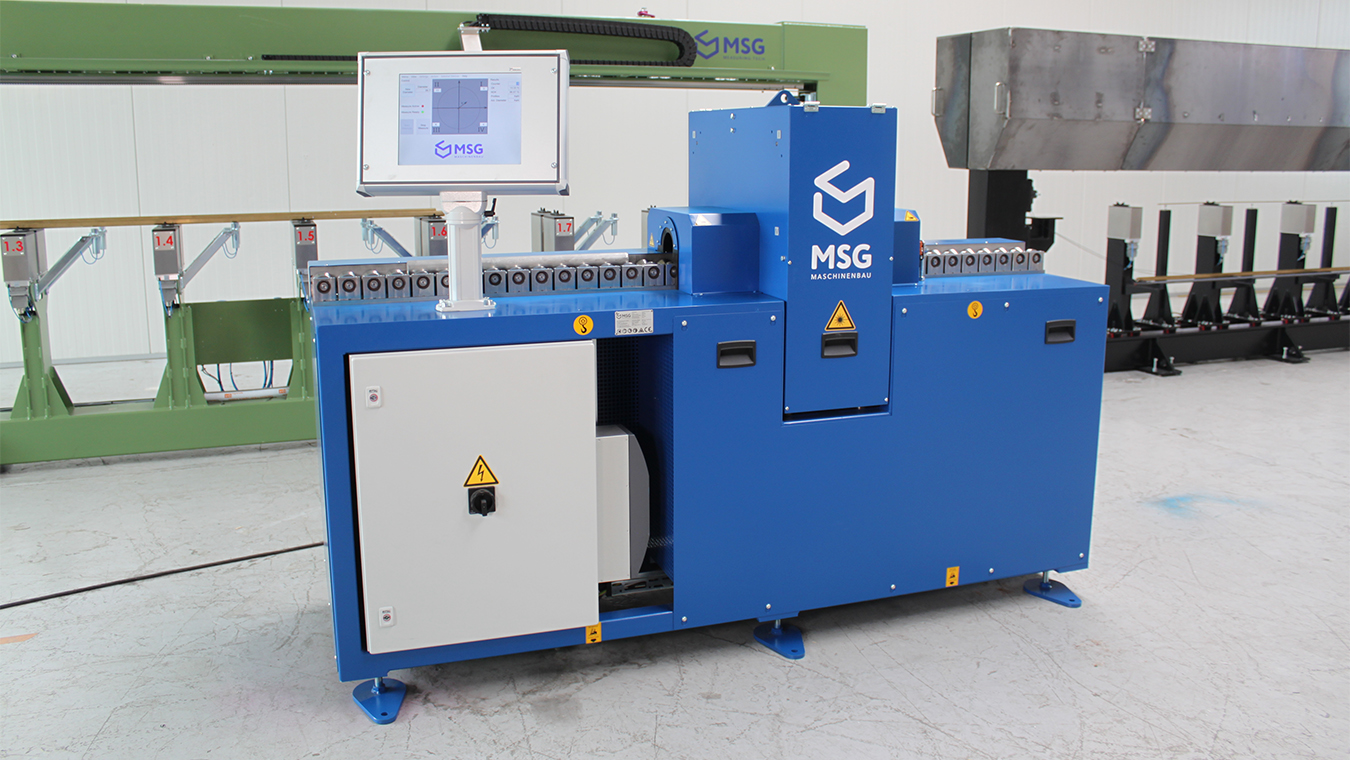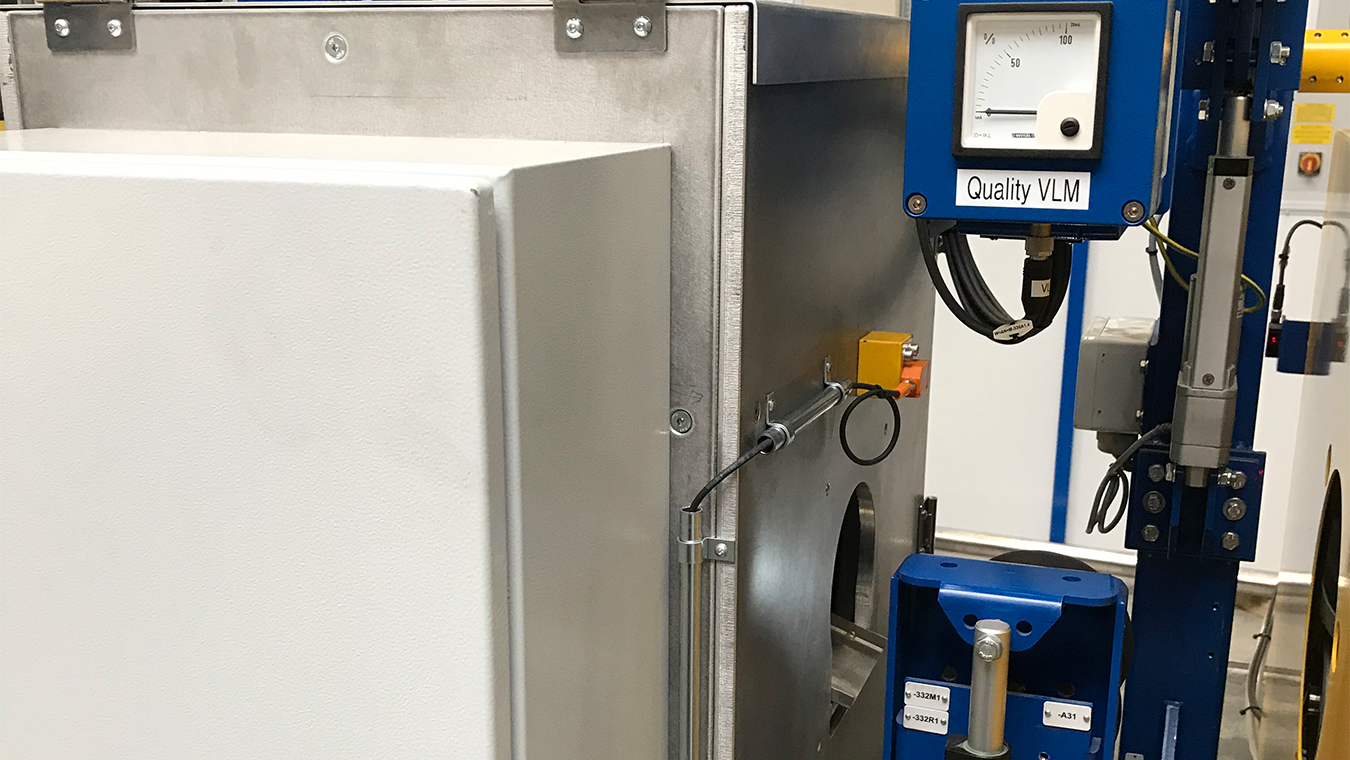 01/03
Similar machines
Take advantage of our know-how and experience to get one step ahead of the competition. Find more solutions here.